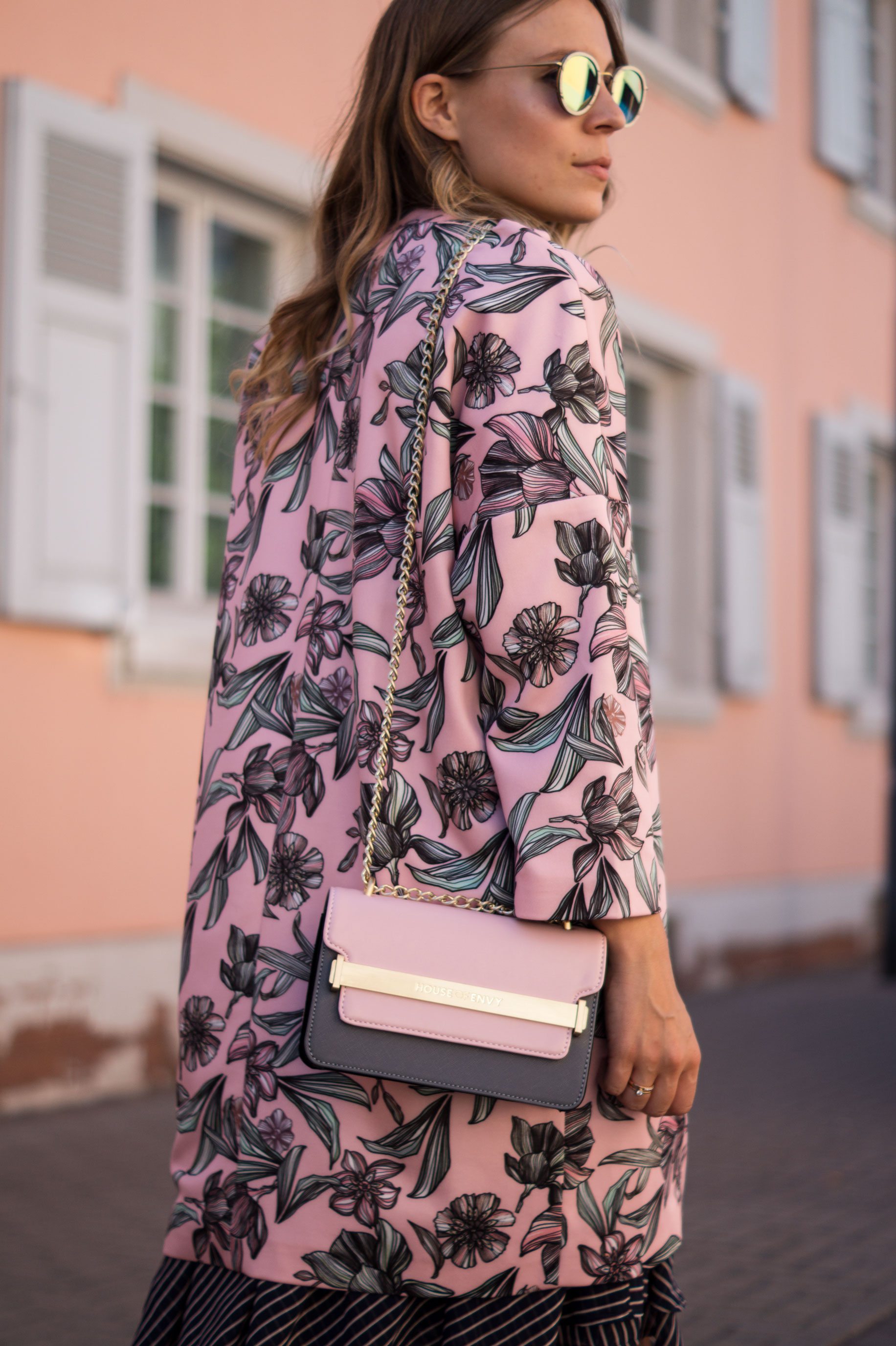 Wenn ich früher ein Outfit geplant habe, dann immer nach dem selben Muster. Hatte ich ein auffälliges Teil mit Pattern, dann habe ich dazu etwas einfarbiges, unauffälliges kombiniert. In meinem heutigen Friday Style möchte ich euch zeigen, dass es auch anders geht. Ein rosa Mantel mit Blumenprint zu einem blau-weiß-rot gestreiften Kleid und olivfarbenen Mules? Yes, please! Was ich früher wohl nur zu einer bad taste Party getragen hättte, findet heute immer mehr Einzug in meinen Alltag. Gewagte Kombis und Pattern-Mixe sind schon längst kein No-Go mehr und auch die Zeiten von eintönigen Accessoire-Duos sind (zum Glück) vorbei.
SHOP MY FAVORITES:
Ausgangspunkt diesen Looks war übrigens die rosa Tasche von House of Envy. Seit ich blogge, sind Taschen für mich schon längst keine reinen Accessoires mehr, die einen Look lediglich komplettieren, sondern auch mal das Kernstück, um das herum ein Outfit erst entsteht. Die Tasche hat übrigens die perfekte Größe, um sie sowohl tagsüber zum Shoppen als auch abends zu einem schickeren Ausgeh-Look zu kombinieren. Ich habe euch außerdem ein paar weitere Modelle aus derselben Kollektion rausgesucht – welches gefällt euch denn am besten? Und was sagt ihr zu meinem Look? 🙂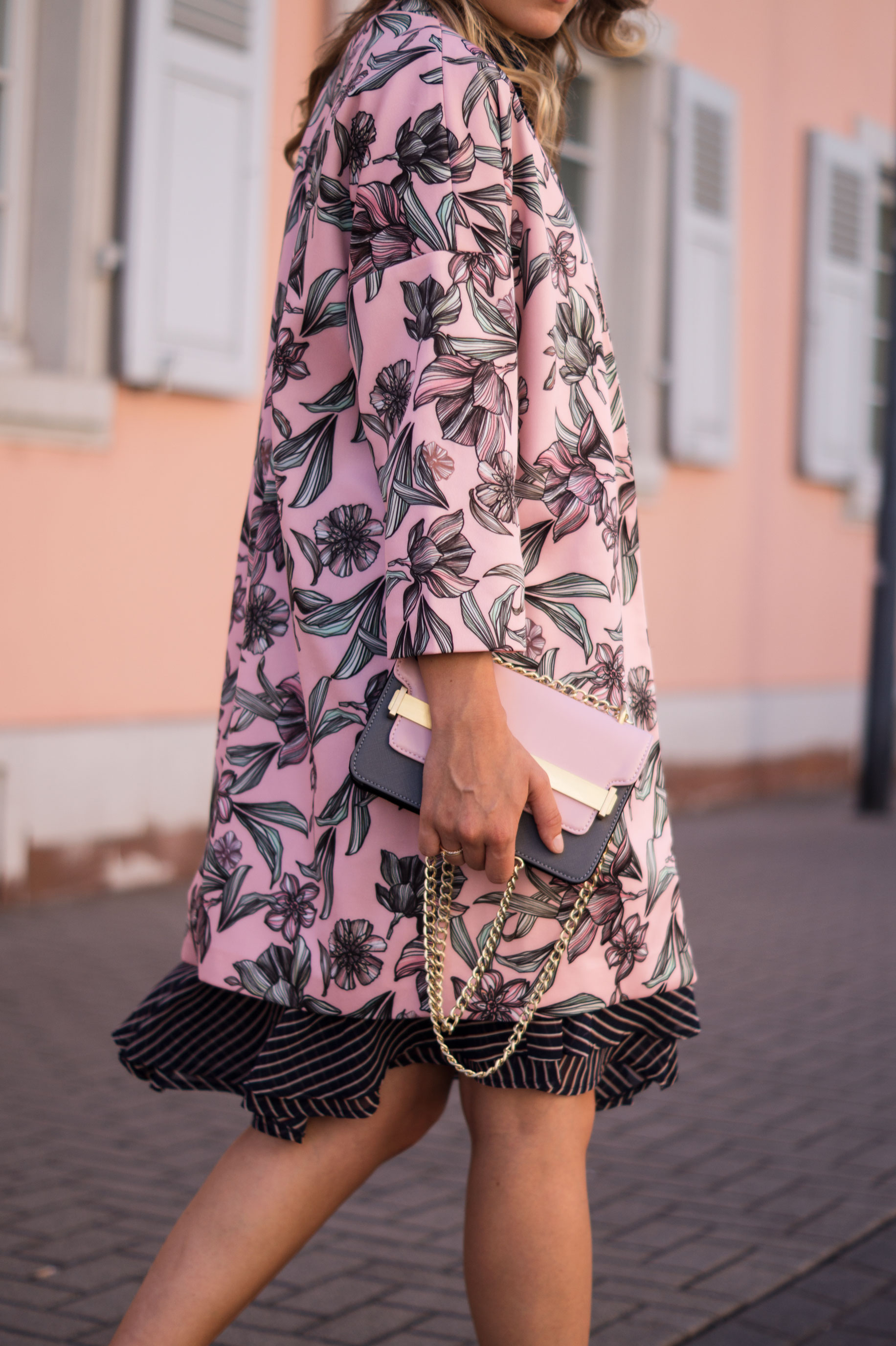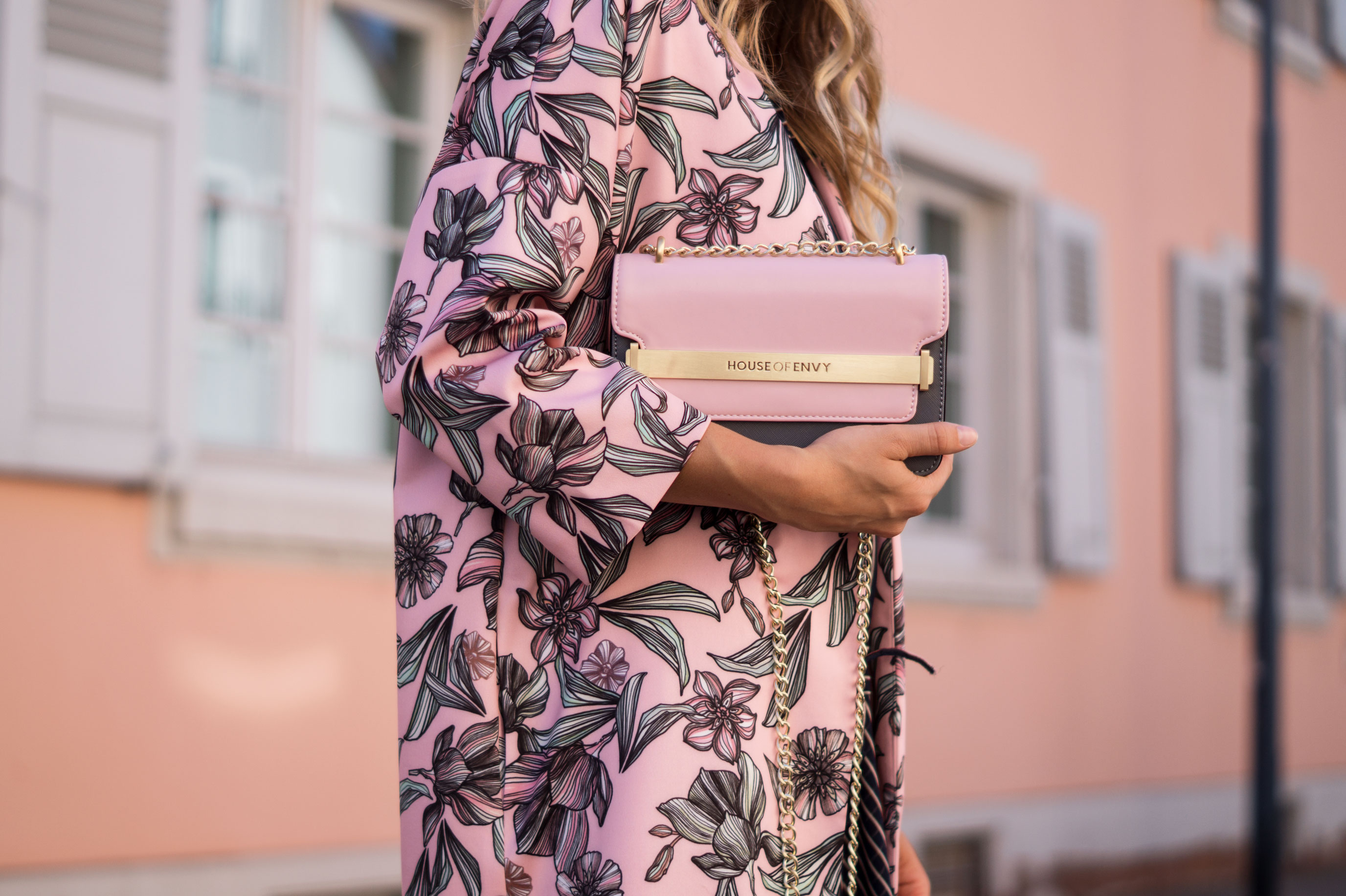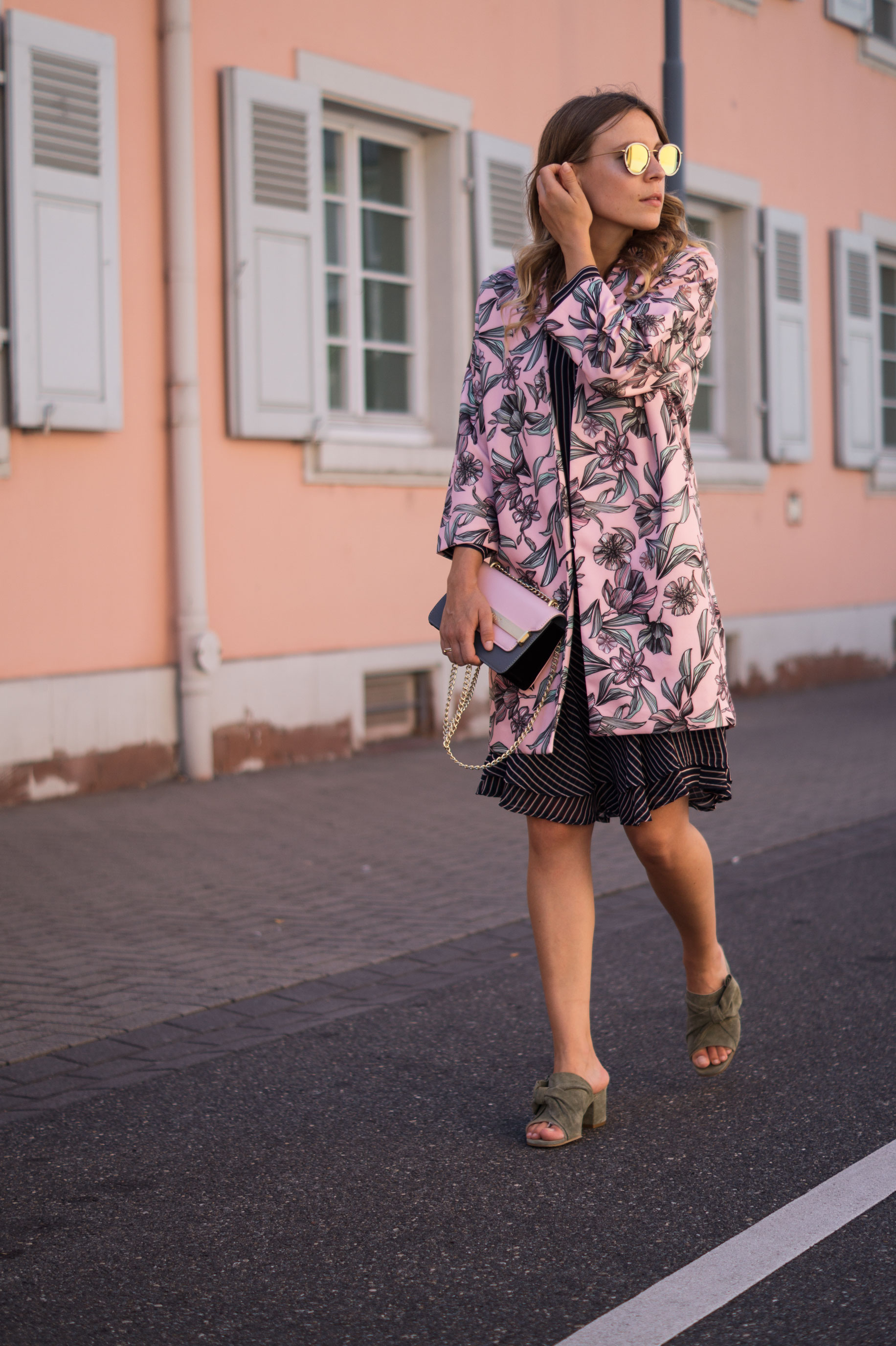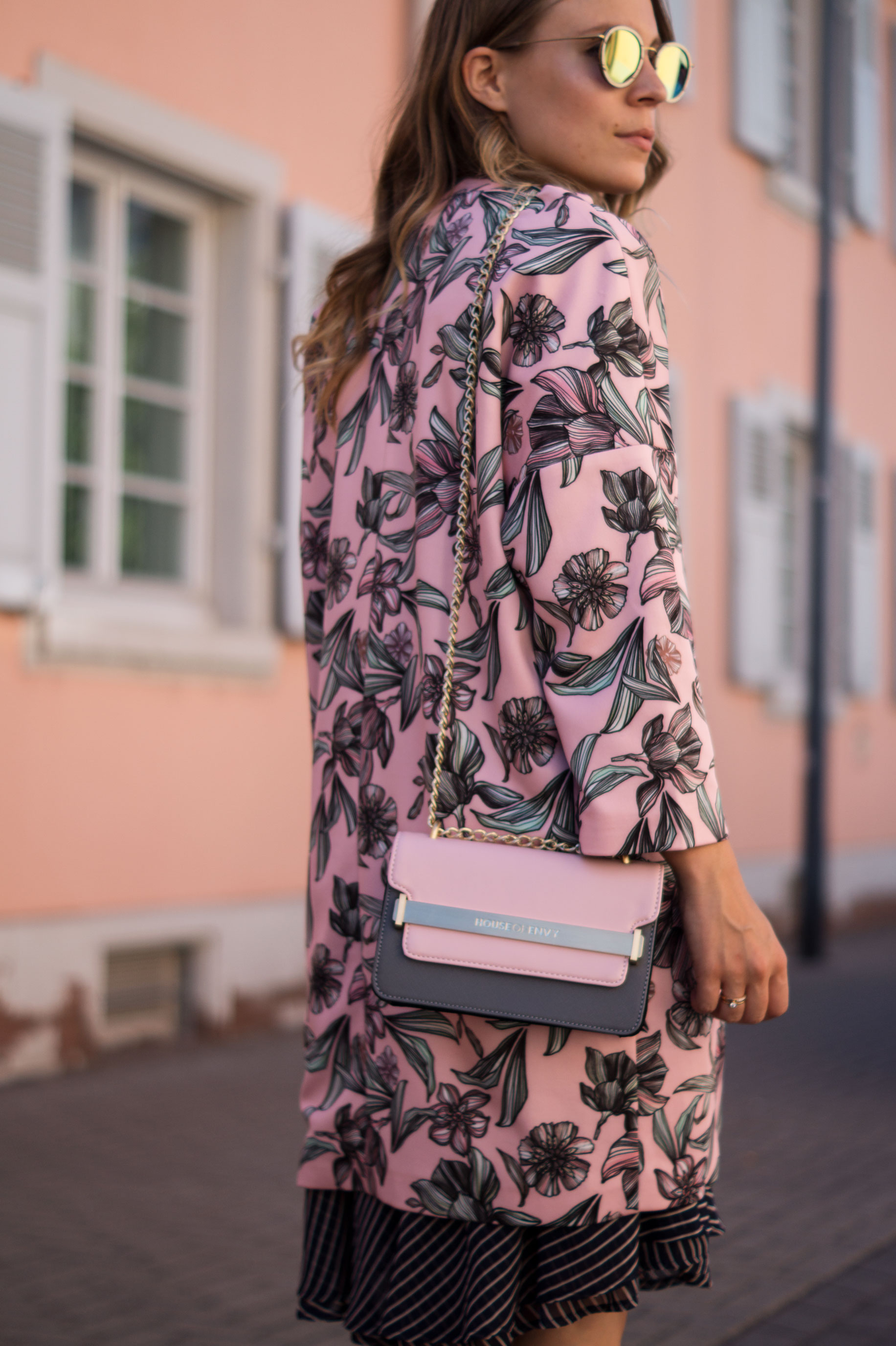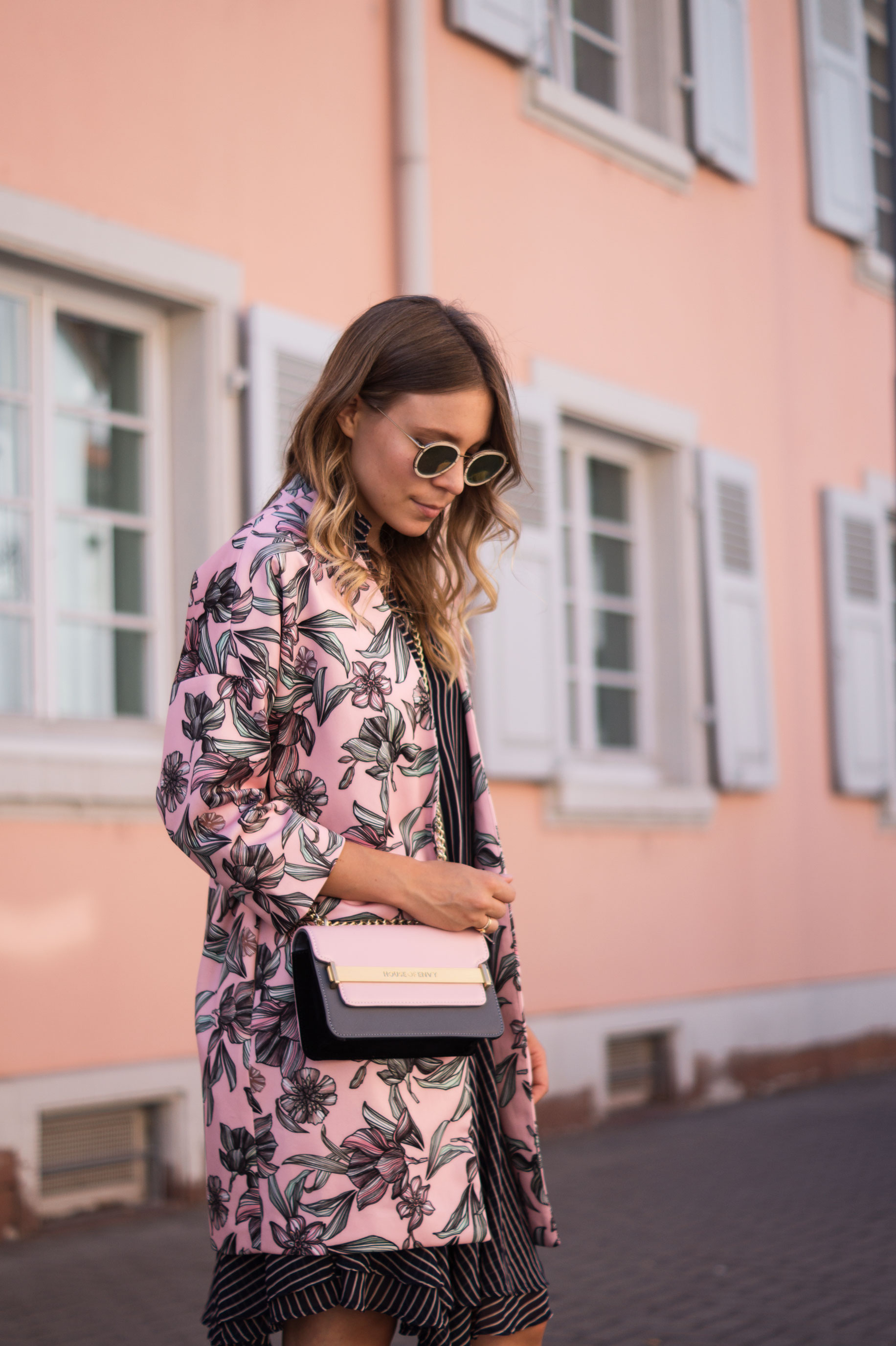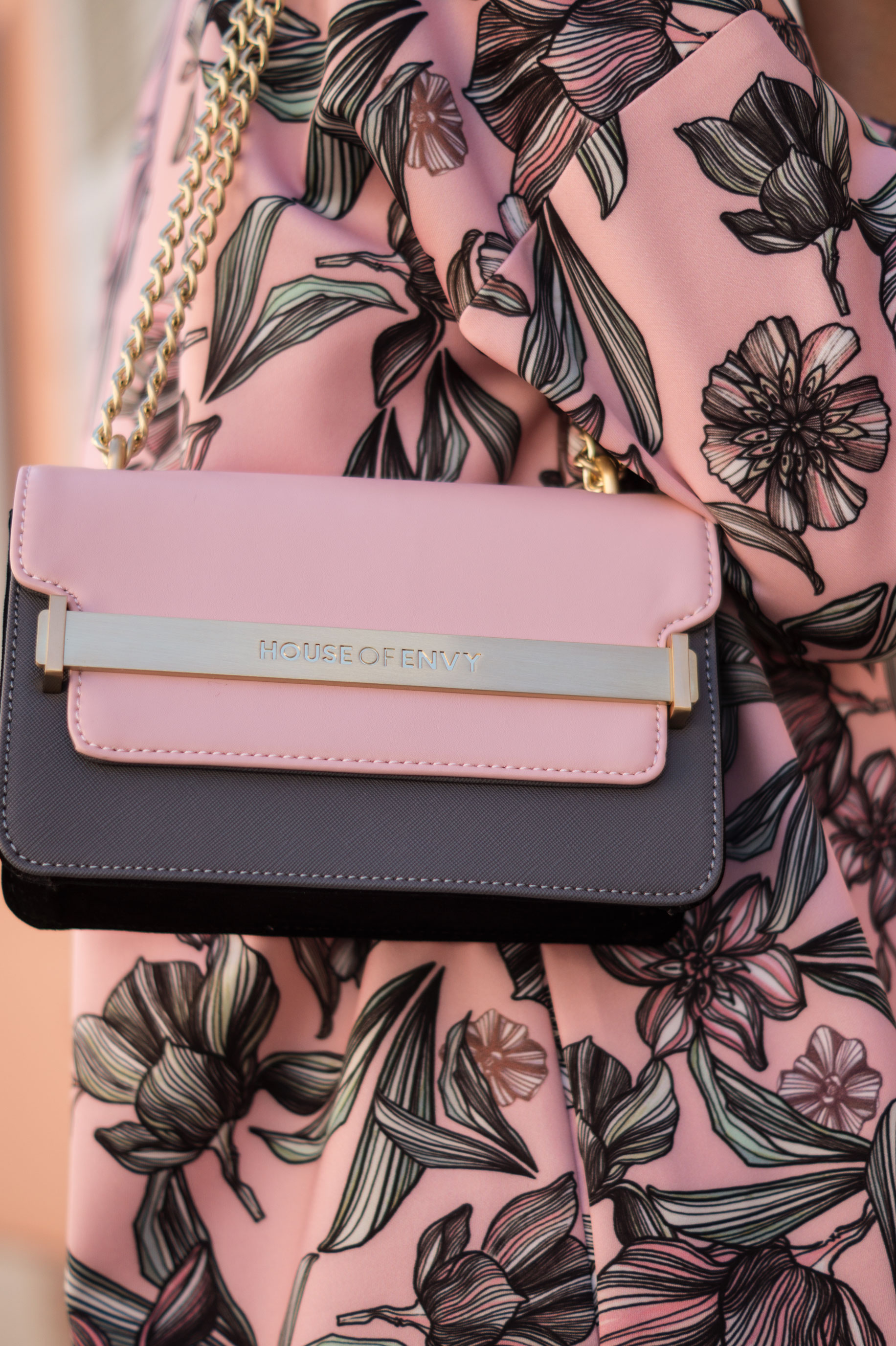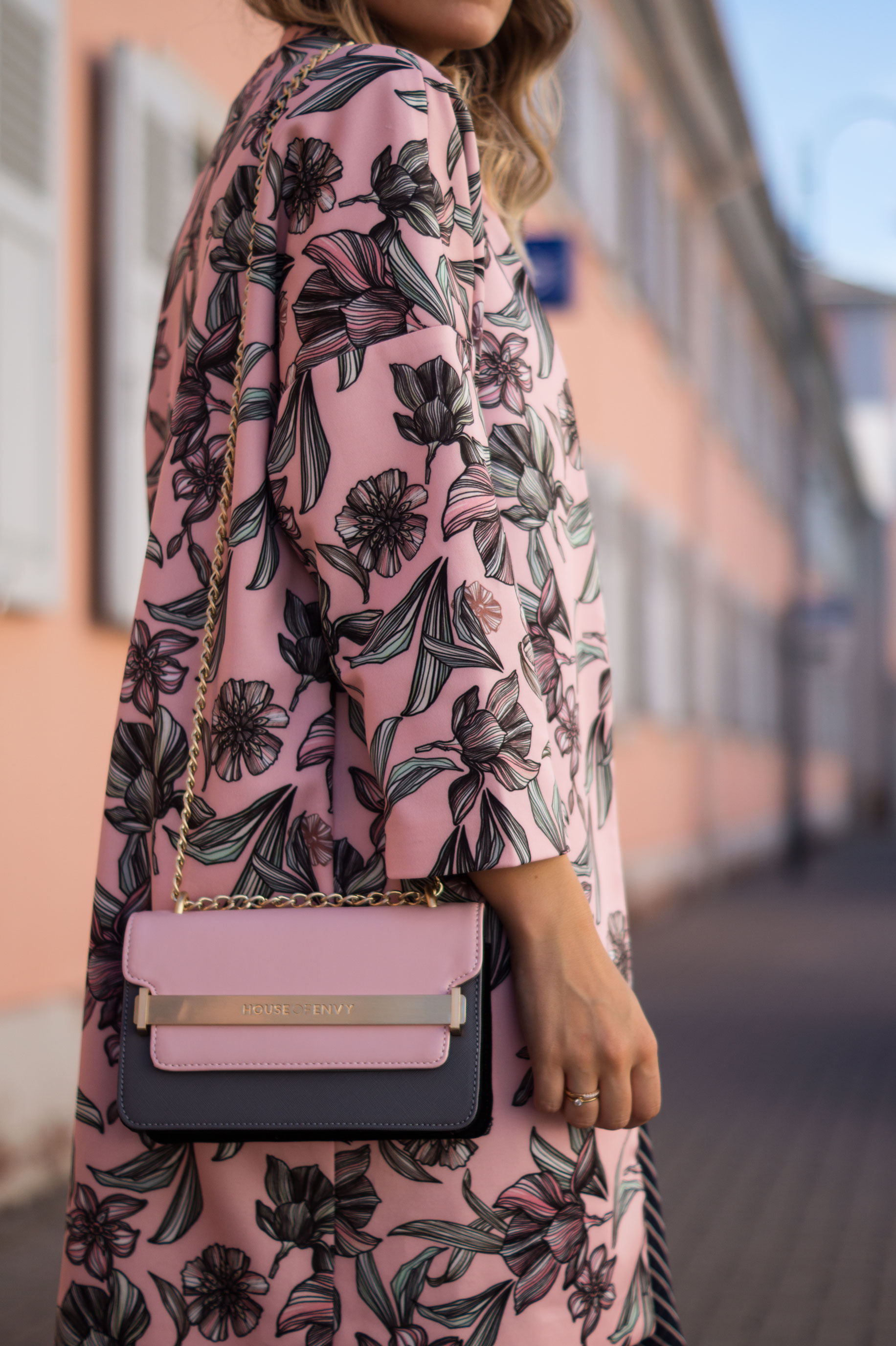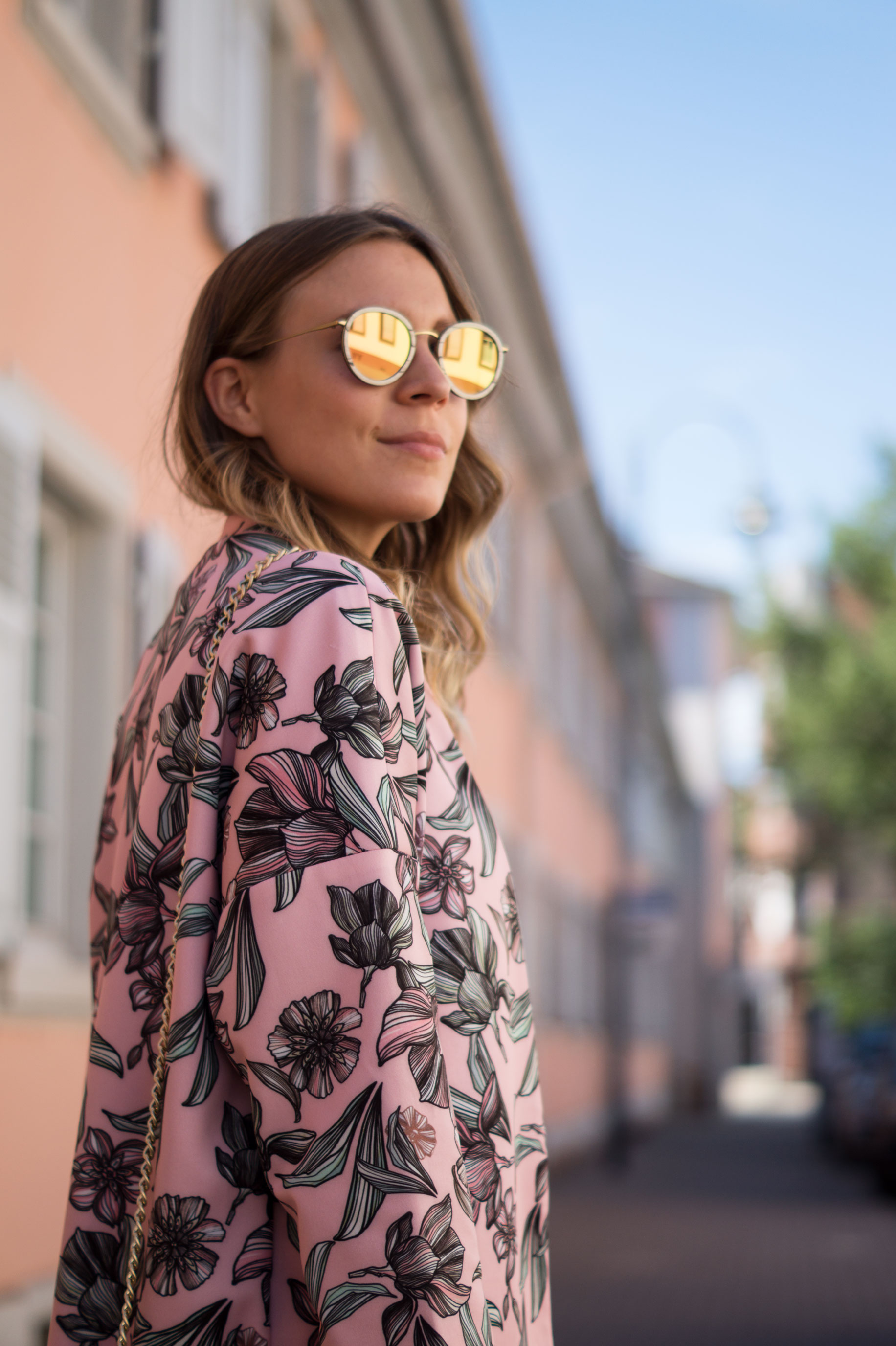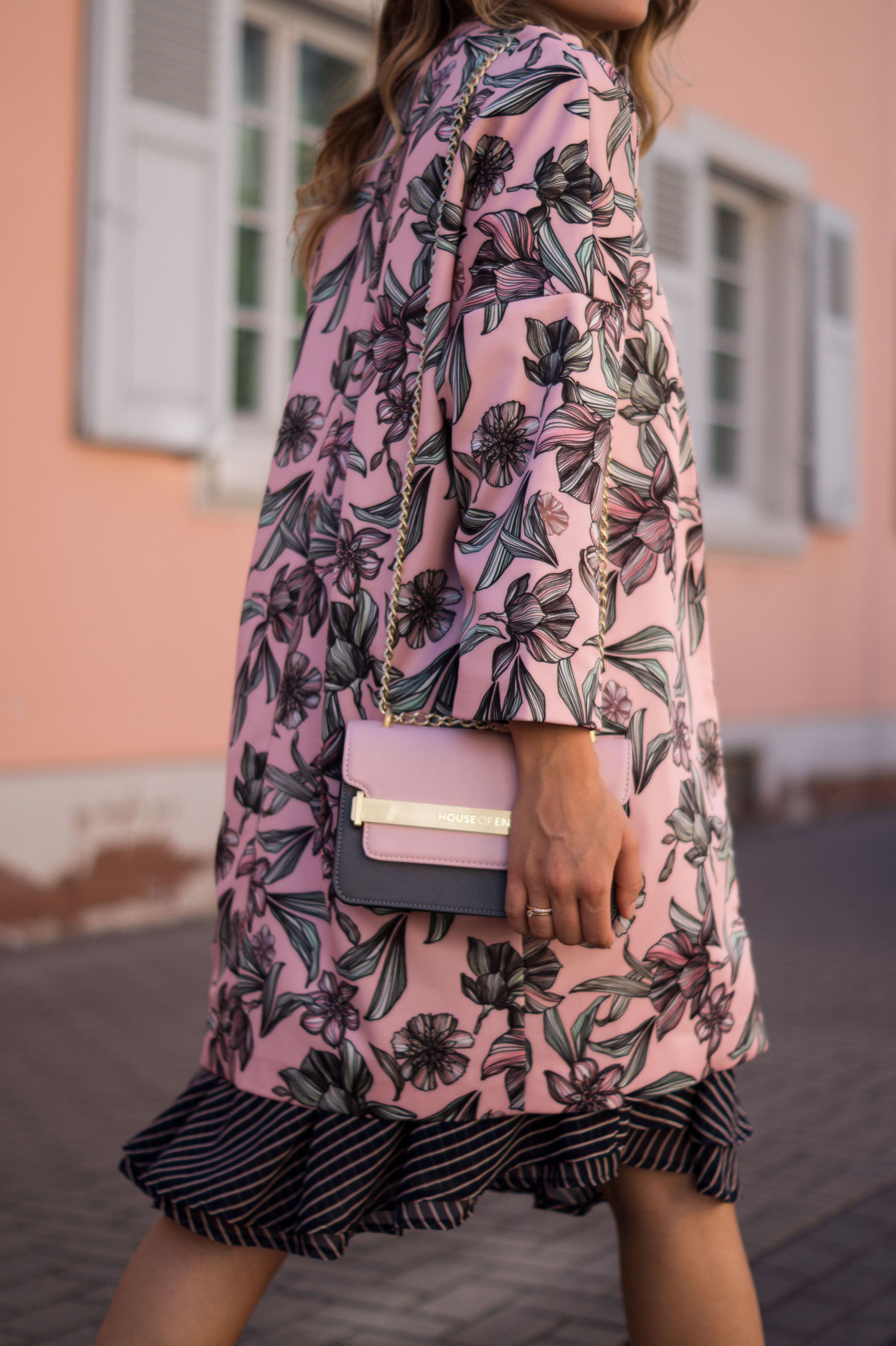 ---
*In freundlicher Zusammenarbeit mit House of Envy.
*In Merken
Merken
Merken
Merken
Merken
3